How to Convince Yourself of Booking a Surprise Trip
10/08/2018
Natasha
Travel Tips
When booking a trip, most people know where they are going and for how long. So, for most of us, the holidays are usually well planned and with little to none surprise. Yes, going on a trip is always exciting. But going on a surprise trip can be mind-blowing!
Why Book a Surprise Trip?
If you are passionate about travel, you are probably always on the search for new, inspiring, and original destinations. Exploring new and unknown places is always fun. However, a surprise addition to your itinerary will definitely make any trip unforgettable.
Whether you want to book a surprise trip for yourself or to surprise a good friend, your partner or your mom with a best birthday gift ever, a mystery trip will be something to remember for good.
Surprise vacations are creative, fun, and exciting. Moreover, they are a great way to revitalize your mind and boost your mental health.
So, why not think out of the box and pamper yourself or someone you love with a surprise vacation package?
People who have experienced them say that surprise trips are like a breath of fresh air to their life. If you still have some doubts, here's how you can convince yourself of booking a surprise trip.
Surprise Trips as a Perfect Opportunity to Recharge the Batteries
Hectic daily schedules leave most people drained and exhausted at the end of the day. Work, school, childcare, shopping, and chores occupy the most of your time daily, not leaving much time to do something nice and enjoyable for yourself. In the evening, the most you can do is to take a shower and go to bed. Until the next morning, when the whole ritual begins all over again.
Vacations can be a great chance to take a break and recharge your batteries. And the best part is when it's totally unplanned.
Just imagine – on a rainy Monday morning you couldn't even dream of sitting by the pool bar and sipping on your cocktail on Friday evening. End yet, there you are, enjoying your perfect surprise gateway!
Surprise Getaways as a Great Way to Combat Stress
For most people, stress has become the way of life today. Persistent work stress, financial strains, and health issues weaken normal coping mechanism and leave us overwhelmed and fatigued.
A decision to pack and leave may be a good way to take a break form every day stress. However, planning a vacation requires decision-making, time, and lots of organization. The reality is that many of us have to make decision all day long, every day. So, we are too tired to plan a vacation.
Surprise travel can be great for your mental health. Instead of juggling your flights, resorts, restaurant reservations, and sightseeing tours, it is much easier to take a backseat and let someone else take care of everything for you. While your surprise travel agency is making decisions for you, your only job is to relax.
Surprise Travel as a Great Remedy for Control Freaks
If you have a constant need to be in control over every single thing in your life, you may want to consider surprise travel as a great mental exercise. If you struggle with the need to be in control all the time, surprise trips can help you expand your tolerance for uncertainty and help reduce your overall anxiety. Going on a surprise trip can help you test your limits and discover the freedom of letting go.
Surprise Travel as a Way to Get to Know Yourself
If you are travelling alone, surprise trips can be a very good opportunity to be with yourself, your thoughts, and feelings. Spending time alone is a great way to see how flexible and strong you are. Travelling alone to unknown destination can help you realize you really can do anything. This will boost your self-esteem and confidence, enhance your self-awareness, and increase your optimism.
Surprise Travel is a Great Opportunity to Visit the New Places
Surprise trips can take you to places you have never thought you'd go to. There are many fabulous destinations you would never think of including to your travel list.
In addition, the planning stage of a vacation is the least fun part for many people, and once they arrive to their destination, they rush to visit all those places and try all the things they planned rather than actually enjoying their holiday.
Or they get disappointed by the accommodation, the restaurant options, and the sightseeing opportunities at the destination and end up totally disappointed. Thus, letting someone else to choose and make decisions for you sometimes can be a nice break from responsibility. And when you don't have to make second-guesses, it is more likely that you'll enjoy yourself.
How to Plan a Surprise Trip?
One of the most practical ways to be surprised by your trip is to use a surprise travel agency. Relax assured that we'll do all the planning, preparation, and organization for you.
All you have to do is to let us know about a few details about yourself, tell us when you want to set off, the number of adventurers, your departure city and we'll create the perfect surprise trip for you.
A few more tips before you pack and go…
After you decide to book an exciting surprise vacation, you need to consider some practical details of your trip as well. For example, double check your passport expiration date and take care of that. Also, find a way to double check your travel buddy's passport expiration date without revealing your secret trip plans.
Furthermore, make sure you pack all the surprise travel necessities such as your cell phone and charger, lightweight and layered clothing, comfortable walking shoes, travel-size toiletries, first aid supplies and travel medications.
Once you have it all organized, you can relax and wait for your travel agency to surprise you with the exciting trip.
Ready to take your first surprise trip? Let's get going!
Share this post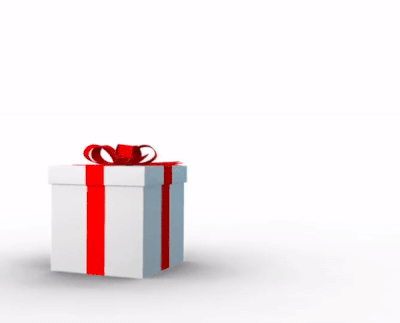 Últimos post
Testimonials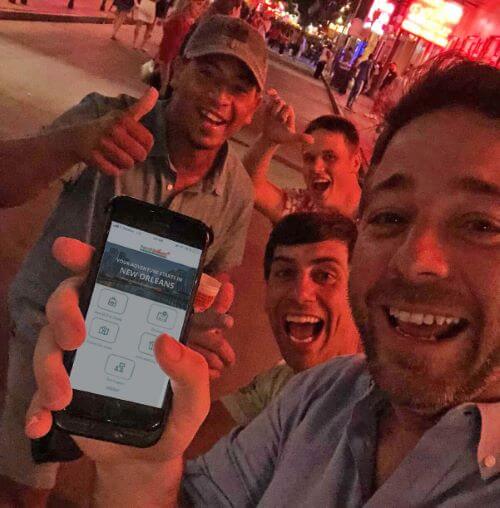 Amazing Weekend in NOLA. They booked us on a great hotel near Bourbon Street. We had a blast!