4 spots to watch the sunset in San Francisco
LANDS END 
Located behind the cliffs of Lincoln Park, Lands End is one of the most beautiful beaches in the city. You can access it by a trail, which sometimes can be slippery, better to wear comfortable shoes. All the elements are reunited to create an unforgettable experience from the sounds of the waves breaking on the rocks to the vertiginous cliffs where you can enjoy the view of the golden Bridge
‍GOLDEN GATE 
The Golden Gate Bridge is one of the iconic places to admire the sunset. There is something there for everyone. You can enjoy the scenery through the open window of a car, or, for the more athletic, while biking or running. It is also possible to simply sit in the Golden Gates Height Park while you delight in the last rays of the sun on your skin.
TREASURE ISLAND
Unique location to enjoy the sunset surrounded by water, giving you the impression to be in the middle of the ocean. This is what treasure island has to offer. It's an artificial island built for the 1939 Golden Gate International exposition. You can access it directly from the city and it will offer you one of the most spectacular views of the bay and the skyline. If you don't have time to catch the sunset there never mind you can wake up early to take the best shot of your holiday.
.
OCEAN BEACH
Ocean beach is located south of Lands End, if you are into hiking its 1,3 miles from the city. Once there, you can walk down the cliff to discover a typical Californian Beach. This beach will offer you a special time watching the sun disappearing into the ocean, it's as well a perfect spot to share a picnic. As it may get a little bit chilli at night, there is a fireplace on the beach, that will make your experience even more magical.  
Share this post
Latest post
Testimonials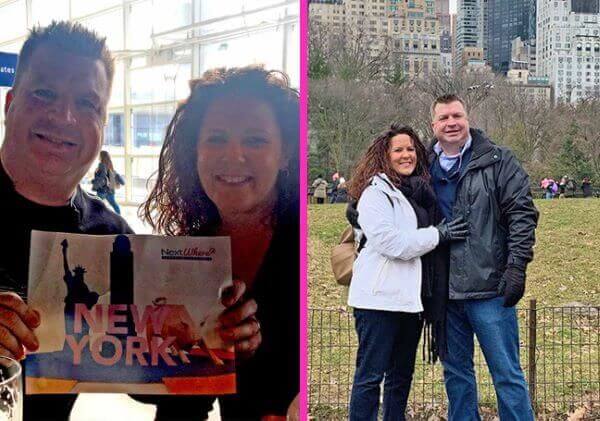 My wife and I usually take 2-3 trips per year, and this was one of the most enjoyable ones yet. Next-where planned a whole agenda for us, full of places to explore that we would never have thought to go to. Our hotel was in prime location downtown, walking distance from almost everywhere we wanted to go. We will definitely let Next-Where plan another trip for us and have already recommended them to my friends.

One last thing, the scavenger hunt was great. I've been to New York twice before and never stepped foot in Central Park. We ended up spending about half of a day exploring and enjoying it because of the scavenger hunt (even for hours after we completed it) so please don't ever abandon that portion of the trip experience.