5 Hidden Cocktails Bars In Los Angeles
5 Hidden Bars in Los Angeles
You will need to have a sharp eye and the correct password to find a way to get in but, once inside, be ready to be transported. Just for a night, Los Angeles takes you back in the Roaring 20s during the prohibition era when people who wanted to enjoy a drink, were forced to hide in a speakeasy to do it. 
Let's discover a few ones :
Crane's Bar
You can find it behind an unpretentious building facade. Located in an old city bank, only a neon "Cocktails" sign will give you a hint about the entrance. Inside, red vinyl cabins give the impression of going back in time. Retro game consoles and a jukebox will make you nostalgic! The list of beers and cocktails is eclectic and long: the hard part will be to make a choice. 
Address: 810 S Spring St, Los Angeles, CA 90014, United States. https://cranes-downtown-bar.business.site/?m=true
The R bar
Located in a small alley in Koreatown, the R bar is one of the best kept secrets of Los Angeles. To get in you will need to remember the password, which you can find on their media page, but be careful, each week there is a new one. Once you come in, the dim lighting and jazz music coming from the jukebox immediately will immerse you in an atmosphere of the 20s. If you can't stop for one of their well known cocktail nights,  you can always go to discover their signature food during the day.
Address: 3331 W 8th St, Los Angeles, CA 90005, United States. 
Adult Only
Here too, we are talking about a bar where the entrance is quite unusual, hidden in the back of a strip mall on the famous Sunset Boulevard. To access the Adults Only bar, you must first go to the shopping center and find an shop that looks like a sex shop. 
Inside the bar, you will be disconnected from the outside world. Sure thing the mood will bring you to the golden age of Hollywood, vintage posters, pool tables and cut film projected on the wall, all in a very cozy lounge atmosphere.
Address : 7065 1/2 Sunset Blvd, Los Angeles, CA 90028, United States. https://www.adultsonlybar.la/about-feed
Delmonte
Established in the basement below Venice's townhouse, this spot is one of the most beautiful bars in Los Angeles. The Delmonte has been open since 1915, when it was secretly hidden under a grocery store. But even today, 100 years later, you can feel the vibes of the old clandestine bar, enjoying a burlesque show with an original cocktail. Further if you are looking for dancing and live music, this place is perfect for you. 
Address : 52 Windward Ave, Venice, CA 90291, United States. http://www.townhousevenice.com/
La Descarga 
In Los Angeles's Koreatown district, La Descarga is one of Los Angeles's must-see places. The bar has all the character of the 1950's Cuba's famous nightlife. In an atmosphere of leather, steel and wood, La Descarga, offers a cigar bar, the finest Cuban rum and live music for a moment of complete escape from our modern world. However, finding this speakeasy spot is not that easy and you will definitely need to make a reservation in advance. 
Address : 1159 N Western Ave, Los Angeles, CA 90039, United States. http://www.ladescargala.com/
Share this post
Latest post
Testimonials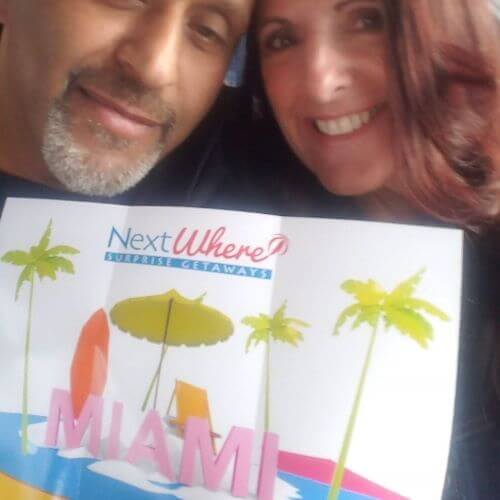 We had a great experience with Next-Where. The anticipation factor was so incredible. We would certainly do this again!