5 Tips for a Surprise Trip to the Caribbean
Traveling is, without a doubt, one of the most valuable experiences you can live. It allows you to meet new people, submerge yourself in different cultures, and expand the limits of what you know. However, in this day and age, planning for a holiday seems like too much hassle, even if it is to a magical place like a Caribbean island. This is why today we'll give five tips for a surprise trip to the Caribbean!
What is a Surprise Trip?
A surprise trip or mystery travel is an original way of seeing the world. If you are a seasoned traveler and find yourself craving a new adventure, then this is for you. If, on the other hand, you want to plan a special holiday but your busy schedule won't give you the time to organize, then you have found your answer.
Mystery travels consist of letting a specialized agency do all the planning for you. It may sound too good to be true, but the reality is that these agencies organize your getaway based on your budget, your schedule, and your preferred destinations. This takes a heavy load off your shoulders, leaving you only to pack and excitedly expect for what's coming.
Surprise getaways are a great way to really open up to the idea of getting to know the world. They give you a true sense of adventure and allow you to live the traveling experience to the fullest. Not knowing where you're going can be scary, but if you work with the right people, all you'll have to worry about will be packing all the right stuff.
If I don't know where I'm going, how can I prepare?
Being surprised doesn't usually go hand in hand with planning and organization, we know. But surprise trips are entirely planned and tailored to your needs. If you want to take the leap and go on an adventure, all you have to do is contact a mystery getaway agency. Based on the information you provide, such as your budget, your availability, and how long you want to travel for, they will set out the perfect holiday for you.
But, how can you pack properly if you don't know where you're going? Well, the thing is that you won't be going completely blind. Your traveling agency will give you the option to narrow down your destinations, so you can choose a specific part of the world but still be surprised by the country. So, if the agency works with the USA, Canada, and the Caribbean as destinations, you can focus on visiting one of these regions and let them do the rest.
Tips for traveling to the Caribbean when this is your surprise destination
When an agency plans a surprise trip for you, you find out where you are going about a week before your flight. This gives you enough time to pack and prepare for what you need. In case your destination ends up being the Caribbean, here are some practical tips to enjoy your Caribbean experience to the fullest:
The basics: Make sure you pack your phone and charger, as well as any other communication device you might need, such as your laptop or tablet. Traveling basics include a small toiletry bag with everything you might need, including any medication you need to travel with.
Prepare for the weather: The Caribbean is sunny and bright, but also very hot and humid. All Caribbean islands have pretty much the same weather, with only slight variations, so pack summer clothes that let your skin breath.
Sunscreen is paramount: Yes, you should wear sunscreen whether you are in London or Playa del Carmen, but remember that only a few days on a Caribbean beach are enough to burn to a crisp. Go to the store and pick the highest factoring SPF you can find. Trust us, you'll need it.
Protect your stomach: You'll likely be trying out new food, and the Caribbean is rich in flavors, spices, and seafood. If you're not familiar with these dishes, make sure to take digestives and gastric protectors to ensure you won't be catching a bug on your holiday. Be careful if you have any allergies and always ask for the ingredients to save up any health issues.
Apps are your best friends: Although you can find English speakers on any Caribbean island, some have Spanish or French as their main language. Download a language or a translation app to successfully communicate with the locals, and also check out apps to find out the best spots in town.
Mystery traveling will get you to really experience a city for the first time. This is especially true with small Caribbean islands, where the hidden beaches and small boarding houses are just as beautiful and exciting as the resorts and the most popular bays. Now that you know a few tips for a surprise trip to the Caribbean, contact your mystery getaway agency and book your next adventure!
Share this post
Latest post
Testimonials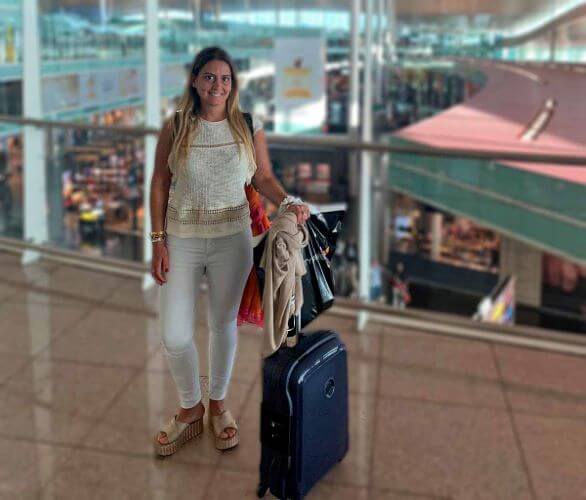 Alejandra went above and beyond to help me book a solo trip, although they didn't have the option for that on the site. It was an exciting and pleasant adventure and it was my first surprise trip and also my first solo trip.