Top Secret Places in Colorado That You'd Love To Visit
Colorado is one states with the most extraordinary nature that attracts thousands of adventure spirits. No matter if you are a skiing fan, or you enjoy hiking in the Centennial State, the 300 sunny days are certainly a good reason to explore the outdoors of Colorado. Mystery travel enthusiasts will surely find this piece of land as a place worth visiting.
Hikes, drives, glaciers, hot springs – you name it!
Here's a surprise trip travel list of Colorado's hidden gems that you'd love to visit.
Mary's Glacier
If you're looking for a hike with breathtaking views, yet close to the city, then St. Mary's Glacier is one of them. It is only one hour away from Denver, and it is a perfect 1.5-miles summertime hike. Thanks to the snow layer that's visible above the lake throughout the year, you can have a refreshing picnic out of the hot city. The parking lots in the area cost only $5, and parking down the road is strictly forbidden.
The Great Sand Dunes
The Sand Dunes of Colorado is another mystery travel spot that you probably had no idea it existed. Located three hours south of Colorado Springs, Sand Dunes boasts the tallest dunes on the North American continent, the tallest one reaching 750ft.
Outdoor freaks will enjoy this place like no other place in this state thanks to the variety of fun activities including hiking, sandboarding, sand sledding, and biking. Before heading to Sand Dunes, make sure you check the weather forecast for possible sand storms that can seriously harm your vehicle and interrupt your adventure.
Hanging Lake
Without a doubt, one of the most picturesque sites in Colorado, the Glenwood Canyon's Hanging Lake. If you want to organize a surprise trip for a special person, then this geological wonder should be your #1 choice.
A turquoise water lake with a roaring waterfall makes a perfect setting for the 2.4-mile moderate hike. Spending a day in this otherworldly natural environment will recharge your batteries and make you realize the true beauty of Colorado. Since May this year, you can only visit the lake by paying a $12 fee, and with a previous reservation. Have this in mind before starting your trip, and don't miss the opportunity to visit this spectacular lake.
Conundrum Hot Springs
Glenwood Hot Springs is a beautiful place to visit, but if this tourist attraction is too crowded for you, venture yourself on a day trip to Conundrum Hot Springs. The gorgeous hike is 8.5 miles one way, so if you are not prepared for the challenge, or can't handle elevated hikes, then you should probably think of an alternative trip. At 11.200 ft, you'll find two hot spring pools where you can relax and enjoy the stunning views of the Maroon Bells.
Dinosaur National Monument
Dinosaur National Monument is another hidden gem that will surprise you with its beauty. It is divided between Colorado and Utah, as the name of the venue suggests, here you can see dinosaur fossils, mostly on the Utah side. If you decide to stay on the Colorado side of the national monument, then you can explore the exquisite nature and try rafting, hiking, and even have a camping adventure. No matter if you are a geology buff or a nature lover, you will enjoy every moment spent at Dinosaur National Monument.
Last Dollar Road
All of you seeking for an off-road trip will find Last Dollar Road as one of the most exciting trips for this summer. The real adventurers can enjoy a drive through wildflowers, aspen forests, and spectacular views of Wilson Peak. The picturesque beauty of this road gives a perfect opportunity to create breathtaking memories and shots. An important thing before hitting the road is to check your vehicle, as well as the weather conditions. Driving on a muddy road can cause serious damage to your car, and ruin your adventure.
Tank Center for Sonic Arts
Are you a vocalist or playing an instrument? If yes, you will be happy to visit the Tank Center of Sonic Arts in Rangely. This 70-year-old abandoned water tank in Colorado is one of the most unique spots that you can visit if you ever come near. The amazing acoustic of the tank attracts vocal and sound artists from the area who come and experiment their abilities inside this old tank. An interesting place to be, isn't it?
As you can see, Colorado is more than a winter sports center, and it offers many different adventures and secret spots that will satisfy even the most curious traveler. If you live near any of these seven hidden gems, or you travel to Colorado, you know where to go and have the time of your life. Have a safe journey!
Share this post
Latest post
Testimonials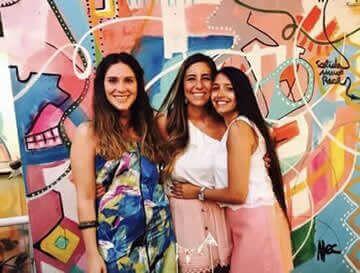 It was our first time doing a surprise trip. We never thought it would be so fun and exciting. We will difinitely be doing it again Spring Break 2020!