6 New York Coffee Shops Perfect for this Fall
14 noviembre, 2019
Madeleine
Pumpkin lattes are just the tip of the iceberg when it comes to autumn goods, with dozens upon dozens of delicious options that go from baked pastries to some of the best roasts and beans you can imagine. The Big Apple is home to thousands of little cafés, and today we bring you 7 of the best coffee shops to spend a cozy afternoon watching the leaves fall while enjoying a warm cup of your favorite seasonal beverage.
This chic spot is not just a coffee shop to warm your hands, but also a bar, a restaurant, and a specialized café that merges Japanese and European ways of making coffee. Among their most notable offers you can find their wide selection of beans to choose from, as well as the way your coffee gets poured: pour-over, AeroPress, or siphoned.
Coming here is definitely more about the entire experience, so come prepared to spend a good couple of hours admiring the Japanese kissante art of pouring coffee. If your looking for lunch as well, search their minimalist yet sophisticated menu for the Mentai Cream pasta, or their Osaka sandwich for really unique flavors.
Happy Bones, Little Italy
This stylish locale isn't just a place to warm your hands and enjoy a cup of espresso – which is amazing, we must say. No, Happy Bones, aside from a coffee shop, is a tiny creative hub where you'll likely run into New York's young and creative representatives.
Come here for their espressos and flat whites, made with quality ingredients and with a savior-faire seemingly straight from Australia. With modern art hanging on the walls and international publications to eye while drinking your coffee, this little coffee shop is certainly an experience.
The second you step into this coffee shop and get swept up in the smell of pastries straight out of the oven, you won't want to leave. A well-known and well-loved spot among New Yorkers, this venue not only stands out for its amazing coffee, but also for its mouthwatering menu of French pastries, quiches, salads, and soups.
Along with its trademark French flavors with a Latin-American spark here and there, Tisserie is a warm and welcoming locale that will probably become one of your favorite places as soon as you walk in.
Wouldn't you love some California sun in this impending winter? Right in the heart of SoHo, you'll find Summers, a Nicaraguan-beach-trip inspired venue with fresh bites and warm coffee straight out of the roaster.
Summers is a bright little spot full of sunny energy and a wide variety of sandwiches, tacos, and tea, but the real gold lies in its coffee. From drips and espressos to mochas and chai lattes, the offer at this venue is pure, fresh, and skillfully made, perfectly merging the food from the West with the brews from the East. As a side note, don't leave without trying out their bright smoothies and energizing smoothies as a powerful breakfast option.
Now, let's talk about devotion to coffee. Devocion has become a staple name in the New York coffee scene through its sheer commitment to delivering the freshest and purest beans straight from Colombian fields, representing sustainability, fair-trade, and quality.
Located in both Brooklyn and Manhattan, Devocion's cafés are rustic yet impeccably decorated wide spaces to gather with your friends around a cup of any of the brand's amazing selection of beans, serving as well as a beautiful space to work surrounded by light and vegetation. Devocion really is on a league of their own when it comes to coffee, so make sure to pay them a visit when in New York.
Sawada Coffee, Downtown Manhattan
If you're really into coffee art, then visit Sawada to satisfy your aesthetic and needs. Every cup of coffee here is a near work of art you'll be hesitant to drink away, but we promise that you won't regret any single sip.
The ambiance is dark and woodsy, and the flavors rich and dense in this venue located near Chinatown, where latte art master Hiroshi Sawada has opened up a truly cool locale where you can enjoy some of the best – and most beautiful – coffee in NY. While it may not be exactly meant for a grab-and-go, it really is a place to sit down and literally stare at your cup admiring the intricately made swirls and figures the Sawada name is known for.
This is only a shortlist of the best cafés in New York, a city worth touring for the coffee alone. It doesn't matter how you like your cup of joe, the Big Apple has something for everyone, ready to offer steaming and wonderful flavors to both visitors and locals alike.
Do you know any good coffee shops in NY that should make it on the list? Let us know in the comments!
Share this post
Latest post
Testimonials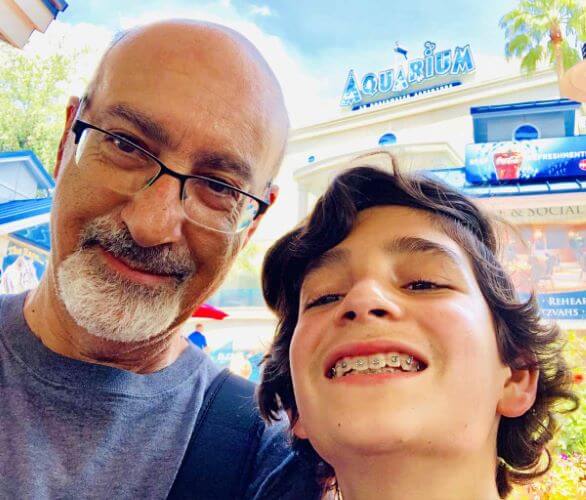 Next-Where blew us away with the thoughtful and expert crafting of an amazing trip for us. They really pulled it off and gave us the best experience ever!