Best Wine Bars in the US
21 septiembre, 2019
Madeleine
Whether you like your fresh salmon with a glass of Prosecco or prefer a good Merlot to go with those lamb shanks, we can all agree that a glass of wine is the perfect companion for any meal. You don't have to be a wine expert to enjoy a glass every once in a while, and because dinner out with friends is always better when it includes a bottle of good wine, we bring you some of the best wine bars across the US.
Wet Stone Bar & Café. San Diego, CA.
We couldn't start anywhere else than in this state, home to the best wine in the country. California is responsible for 90% of the wine produced in the States, with most of it coming from the Central Valley. With countless vineyards and wineries, and acres upon acres of vines ready to be turned into Merlot, Chardonnay, and Syrah, California is an obligatory stop for the wine lover.
This is exactly what Wet Stone Bar & Café offers, a curated selection of California's best wine, in a rustic yet perfectly balanced locale that blends the South American, Asian, and New Yorker influences of its owner into a must-visit restaurant and wine bar in the heart of San Diego.
Le Caviste. Seattle, WA.
Continuing along the west coast we get to Seattle, a city with quite a few excellent wine tasting festivals and, which always come along with amazing food, such as the Seattle Wine and Food Experience and Taste of Italy.
But when it comes to wine bars, Seattle counts with one of the best bistrot-á-vins in the entire country: Le Caviste. This bar has a sparkling reputation for its excellent selection of French wines, especially curated to make the flavors characteristic to each region stand out in the tongue. The food revolves around the wine as well, with charcuterie, cheeses, and aperitifs to accompany the vine of your choice.
Lagniappe. Miami, FL.
Let's take a leap to the east coast. Although Florida may not have any official viticultural areas, it does have some amazing wineries and wine bars to enjoy the best vines in the country and the world.
One of these is Lagniappe, often cited as one of the best wine bars in Florida and ranked among the best in the US. Not only is their collection of 150 wines perfectly catered and selected, but it is also nicely accompanied by simple American dishes to really bland in the Mediterranean vines with a taste of home. All in a cozy ambiance with live music and strung up fairy lights that give a magic touch to a night out.
Bin 26 Enoteca. Boston, MA.
Always historically rich, Boston is home to the oldest wine and food festival in the country, the Boston Wine Festival. This makes way for some amazing wineries, wine bars, and wine centered restaurants in a city better known for its beer culture. Among the wine specialized locales you can find in downtown Boston, not many get to the level of Bin 26 Enoteca.
With just a look at the wine-based décor of the place, with its wine labels on the walls and bottles for lamps, you'll know you're in for a full-on experience; however, beyond its looks lies a 25-page list of countless vines, which get along perfectly with their simple yet delicious Italian cheeses and charcuterie.
Webster Wine Bar. Chicago, IL.
A staple in the Chicago wine scene is this European style bar that has been offering an amazing selection of grape juice for over 20 years. Webster Wine Bar has grown from a small locale to a widely known specialized wine spot, working hard to make the wine experience not just an excellent one, but also an approachable one.
Their menu offers up to 30 wines by the glass, all carefully and expertly curated to keep the taste of their mainly European options as unaltered as possible, but what adds significantly to their reputation as a first choice is the comfortable, dimmed, and cozy atmosphere where wine stops feeling like an overtly sophisticated drink, and more like something to share over a really good time put with friends.
Have & Meyer. Brooklyn, NY.
If you're into hidden treasures, in the heart of fashionable Williamsburg you'll find Have & Meyer, a small establishment known for its good pasta and amazing wine. Right on Havemeyer street, this restaurant gets crowded for its list of over 100 – yes, one hundred – natural wines by the glass, with a special emphasis on orange wines.
What's even better than the varied choices and the fantastic Italian dishes, is that Have & Meyer makes sure that all of their products are ethically and sustainably collected, supporting small farmers and winemakers, and thus promoting the local economy. So if you're looking for an ethical choice to a good glass of wine with friends at a rustic, European style venue, this place is just for you.
Here you have six of the best wine bars in the US, ranging from the eminent and traditional, to the small and modern, but they all have one thing in common: a love and appreciation for the millenary art that is enjoying a good glass of wine. Do you know any great wine bars and restaurants in your city? Let us know below!
Share this post
Latest post
Testimonials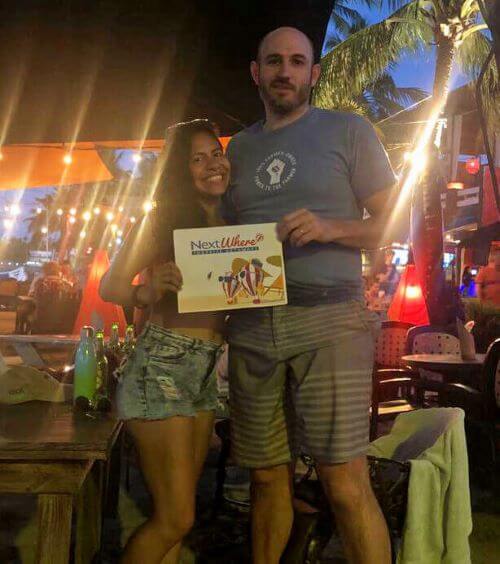 We would never imagine this destination would be so amazing!