Best Cities in the US to enjoy the Late Summer
6 septiembre, 2019
Madeleine
September is here, and with it, the last shine of the summer sun. If you had the chance to fully enjoy the heat of July and August in some seaside town, but want to squeeze in a bit of extra fun while you still can, then take a look at some of the best cities in the US to enjoy the late summer.
These places not only offer the warmth some cities start to lose by this time of the year, but also all the outdoors activities, gastronomy and overall summer-related fun that stretches well into the first weeks of September. From one coast to the other, the States have countless cities with the perfect temperatures to don a bikini before fall hits, so read along to find out where you can crash for a few days of late summer sun.
Miami, FL.
Ever sunny Florida is the safest option for when you want a bit of warmth, no matter the season. Full of beaches, a bustling night-life, and a lively atmosphere all year round, you'll find that there is no way of getting bored in a city like Miami. Before traveling, though, do check all the weather reports you can to avoid any storm or hurricane that might dampen your trip.
Specific to August and early September, you'll find the Miami Spice – a culinary celebration of the best gastronomy in greater Miami and the Beaches' area. During this time, you'll be able to enjoy any number of food and drinks events with promotions to the best bars and restaurants in the city. Don't miss out on it!
Los Angeles, CA.
L.A. is simply amazing in the summer; during this season, the city's colors are at their brightest and the outdoors activities at their fullest. Venice beach during the late summer, when temperatures are just slightly less scorching, makes for the perfect background for an evening walk on the cooling sand.
One of the coolest things you can do up to the middle of September is to catch a movie at the Hollywood Forever Cemetery, where hundreds of people gather to watch Hollywood classics projected among the graves of the greatest names in the industry. If you're looking to be more active, hike up to the Hollywood sign or take a walk through Griffith Park. All for free!
Houston, TX.
Houston is a great city that covers pretty much everybody's interests. You like history? You have the Heritage Society. You're into fishing? Go over to Galveston Island. You're more of an outdoors person? Between Tranquility Park and Discovery Green, there's plenty for you to enjoy.
Among the trademark, end-of-summer activities are, of course, drinking. This year, Oktoberfest will be held on September 27th and 28th, so if you're visiting the city in those days, make sure to book a ticket in advance. Also, you can enjoy the wine selection at Cut Foil to participate in some late summer wine-tasting.
San Diego, CA.
San Diego is all about those beaches, and of course, all the summer events that take place well into September. Not only can you have fun by the sea, but you can also enjoy amazing food and cocktail events, music festivals, and especial exhibits by the city's best museums.
Among the best activities you can get up to in the late summer is a family Labor Day weekend on the beach, where you can participate in events like the US Sand Sculpting Challenge and Dimensional Art Exposition; here, you can admire mind-blowing works of art made out of nothing but sand. You can also be part of KAABOO del Mar Music Fest, where you'll enjoy music, comedy, cuisine, and art, all from September 13th to the 15th.
New Orleans, LA.
With the still intense heat of late August and September, New Orleans is the perfect city to spend the last of the summer. An ever active and festive city, the summer events stretch to their fullest to give locals and visitors alike a real taste of NOLA before the colder months slither in.
One of New Orleans' main attractions is its cuisine, so during the entire month of August, you can enjoy COOLinary, a city-wide event where you can delight your senses with deal courses in amazing restaurants. If you're traveling in September, you can catch Restaurant Week, New Orleans from the 9th to the 15th and continue to enjoy incredible prix-fixe menus that include the city's best cuisine, from the old and traditional to the up and coming.
So there you have it; the 5 best cities in the US to spend the last days of summer are waiting for you to pack your sunscreen and book a flight to enjoy festivals, events, outdoor activities and everything in-between before autumn comes rolling in.
Share this post
Latest post
Testimonials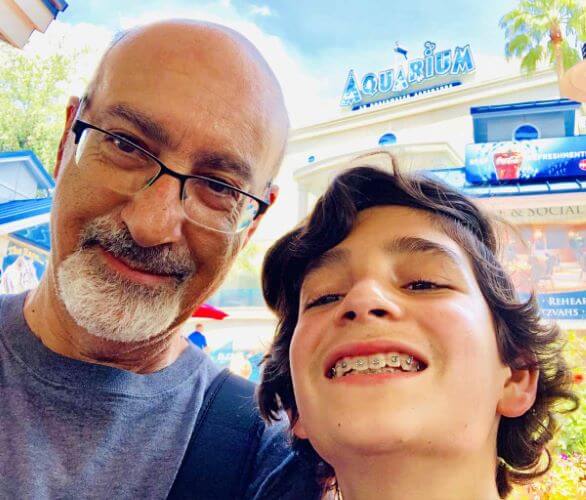 Next-Where blew us away with the thoughtful and expert crafting of an amazing trip for us. They really pulled it off and gave us the best experience ever!