5 Hidden Spots in Atlanta, GA
16 agosto, 2019
Madeleine
Atlanta is a bright and busy metropolis that figures among the biggest and most important cities in the US. From history and culture to cuisine and nightlife, Atlanta is full of places to see and things to do, but as with any other city in the world, its true heart lies within its most secret and unvisited places. This is why we bring you these 5 hidden spots in Atlanta, GA, to enjoy!
1) 54 Columns
If you're into art, there are a few places you can't miss when in Atlanta, and one of them is 54 Columns. Interesting, somewhat mysterious, and even a little confusing to some, this installation of public art has caused its fair share of reactions and controversy.
This work consists of fifty-four concrete columns that vary in height, arranged to look like a city skyline from afar, and like the base of an unfinished construction up close. You can walk around these columns, touch them, take pictures of and with them, or just look at them and wonder.
Since its installment in 1999, the creator of the piece – Sol LeWitt – has received both praise and criticism for this particular presentation, but one thing is clear: 54 Columns is a must-see in the Atlanta art scene.
2) Julianna's Coffe & Crepes
A good breakfast is the perfect start to a day full of sightseeing and exploring, and on this Julianna's Coffee & Crepes has you covered. Although perfectly located on Lake Avenue, this quaint locale is a hidden and easy-going spot if you want an amazing breakfast or brunch.
The menu at Julianna's consists of all the best variations a crepe can take, covering all the range from savory and salty to sweet. If you want a full breakfast, go for the crepes with eggs, sausages, ham, cheese, and vegetables; if you're looking to satisfy your sweet tooth, just pick from all the delicious sweeter options this restaurant has to offer.
Accompany your crepes with a nice cup of coffee and enjoy some downtime in your visit to Atlanta in this tranquil venue. Doing a little research you'll find that the reviews on Juliana's Crepes are all stellar, so you might even want to visit more than once, no matter how long you're staying.
3) Westview Cemetery
Visiting a cemetery while on holiday may seem odd, but Westview Cemetery is certainly one of the most breathtaking places in all of Atlanta. Established in 1884 on a portion of Civil War battleground, it is the largest cemetery in the entire American South.
The most notable part of Westview is the architecture of its buildings. Just the front façade of the Westview Abbey is a dark and looming baroque representation that wouldn't be out of place in the heart of Europe. The abbey's intricate details are really a work of art to admire.
When you're done appreciating the architecture, you can take a walk through the expanse of hills that make up the cemetery and have a look at the detailed work on some of the most beautiful graves in the South. Some of the most famous names you'll find here are Margaret Mitchell, Asa Candler, and Frank Mason Robertson.
4) Trader Vic's
This venue is a downright show of the tiki splendor of the 20th century, surviving inside the Hilton Atlanta. With live music, Mai Tais, and a menu full of flavors, Trader Vic's is a colorful dinner experience to have before leaving the city.
Trader Vic's is what remains of a once dominating franchise of tiki-themed restaurants founded in the 1930s, and that rode the wave of the American fever to go someplace far away and unknown. This is why Trader Vic's' décor and menu are a compilation of cultures from all over the world, including Chinese, Japanese, and Caribbean.
It's a fun place for themed-locales lovers, and the dishes served really take you on a flavorful trip. The live music is the perfect complement for the amazing cocktails, giving you a night completely out of the ordinary.
5) El Bar
To finish up your stay in Atlanta, get some drinks and dance to good music at El Bar. This bar and lounge is the definition of a secret spot located in the heart of the city, coming in the form of a tiny basement below El Azteca, an excellent Mexican restaurant.
El Bar's location is easy to miss, but once you find it, you'll be in for amazing drinks, an intimate setting, and great music to dance to. What makes this bar so attractive is its low-key, not-trying-too-hard vibes, where you can just grab a drink with friends and feel right at home.
With a unique atmosphere and great drinks for even better prices, El Bar is definitely the place to go on your last night in the city.
Atlanta has it all: a bustling city life, an ever-present culture, and bright and lively nightlife. Don't think twice about taking a trip to this southern metropolis and enjoy everything it has to offer.
Have you been to Atlanta? Do you have any secret spot our travelers should know about? Tell us in the comments!
Share this post
Latest post
Testimonials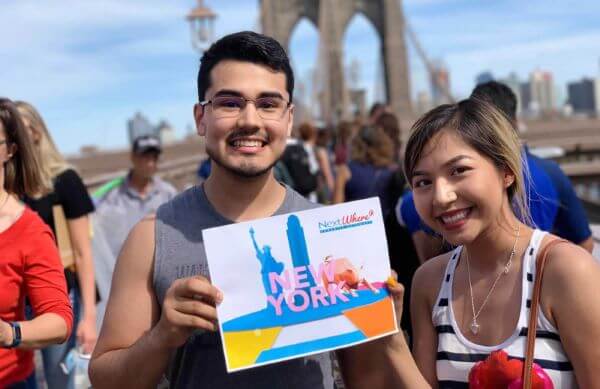 You guys read our minds! We hoped we would get sent to New York and we did. The entire experience was superlative, I would suggest anyone to try a surprise trip at least once!