6 Most Tech Innovative Cities in the US
30 septiembre, 2019
Madeleine
When it comes to technology, the US has some serious hot spots for entrepreneurship, start-ups, and agencies dedicated exclusively to the gadgets, software, and designs we use every day in all areas of our lives, from entertainment to healthcare. Some of these cities also happen to be amazing tourism spots for those who thrive on modern and bustling technological surroundings, so take a look at the 6 most tech innovative cities in the US. 
Seattle, Washington
Seattle continues to be one of the fastest-growing cities in the States, and also one of the most innovative when it comes to technological capital. Home to Microsoft, Amazon, and many other tech-oriented companies, this city proves each year to rank higher and higher among the smartest cities in the country.
Aside from Amazon and Microsoft, other technology companies that mean plenty of opportunities for professionals in the area are Expedia, Porch, and Tableau Software, which are just a small hint when it comes to what the industry has to offer in this city, with technological work that expands to healthcare and biotechnology.
Chicago, Illinois
Chicago is a steadily rising technological hub, with plenty of advancements in the urban planning area and also a stronghold on virtual capital. Over 5% of the jobs in this city are technology-related, and the entire downtown area is bustling with growing technological enterprises.
E-commerce, machine learning, software, and healthcare are among the busiest and fastest-moving areas in the Chicago industry, including advertisement, financial, and education tech companies. Its growing status as a tech hub and its relatively affordable cost of living make Chicago one of the best places for both entrepreneurs and technological tourism.
Boston, Massachusetts
Boston is home to some of the most prestigious universities and institutes in the world, like Harvard and MIT, just to name a few, so it's no surprise it has a steady place among the top of the most important tech-based rankings in the US. It is precisely the flow of young talent provided by these institutions that make Boston such a solid option for star-ups and tech investments.
Just in the last years, Boston has been a leading state in robotics, artificial intelligence, and biotechnology, as well as counting with an important source of straight-out-of-school professionals looking for a spot among the gigantic firms that have opened bases in the city, like Facebook and Amazon.
Boulder, Colorado
Maybe not one of the first names to come to mind when thinking about Silicon Valley-level start-ups, but the truth is that Boulder ranks among the first cities in the United States with the most high-tech entrepreneurs per capita. Biotechnology, sustainability, and start-up incubators make up just a small area of the technological output of Boulder.
Home to the University of Colorado, Boulder has an impressive percentage of citizens with above-average education and an even more impressive number of entrepreneurial companies thriving in this green and beautiful town.
Washington, DC
D.C's technological assets don't just limit themselves to the military, but also extend to an impressive number of start-ups that make the capital rank #3 among the nation's most technological cities. With billions of dollars invested in the growth of the technological industry, D.C is firmly one of the best places to develop ideas.
Aside from the huge investment this state dedicates to technological entrepreneurship, Washington D.C is also a leading state for women in STEM and ethnic diversity in its tech areas, providing plenty of opportunities for every professional graduated from the state's sixteen universities and beyond, who have the vision to work on any of the fields steadily developing in D.C.
San Francisco, California
San Francisco, without a doubt, still reigns as the most important US technological hub, with the biggest concentration of start-ups and multimillion-dollar tech companies to boast about. Home to Silicon Valley – most specifically the San Jose-Sunnyvale-Santa Clara metropolitan area -, SanFran's tech fare goes beyond the industry and becomes part of its culture.
Home to the offices of Apple, Google, Uber, and Twitter, just to name a few, San Francisco is the main destination for engineers, developers, and designers from all over the country, given that the area of Silicon Valley produces the biggest return of investment when it comes to technology.
But it doesn't stop at work opportunities; technology has become so ingrained with the city, that there are a number of cultural spaces such as museums, galleries, and parks dedicated to showcasing the futuristic vision this city has to offer.
These are just six of the most tech-savvy cities in the US, but there are many more rising town in the country that represent the soaring technological industry and everything it has to offer, making not just these cities, but our lives, smarter, closer and more exciting.
Share this post
Latest post
Testimonials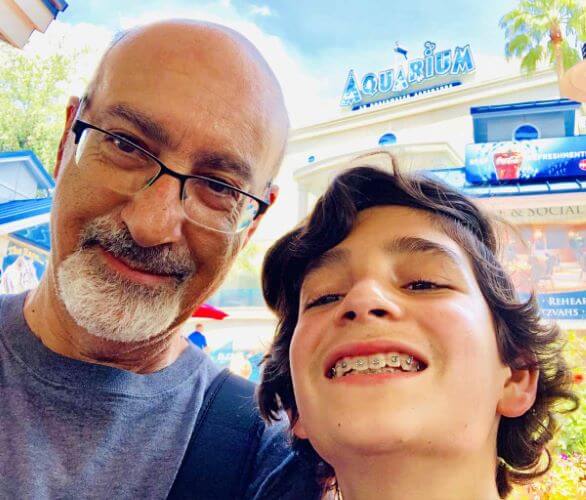 Next-Where blew us away with the thoughtful and expert crafting of an amazing trip for us. They really pulled it off and gave us the best experience ever!