SEATTLE, THE EMERALD CITY
2 septiembre, 2018
Cecilia
The infamous city where Meg Ryan falls for Tom Hanks over the radio. Any "Sleepless in Seattle" fans out there? No? Anyway… the city is packed to the brim with things to see, eat and drink so consider visiting more than once.
EAT:
This might just be one of the coolest places to visit in the city. Not just for the ice cream, with flavors like salted caramel or mexican chocolate, but because you can also play some arcade games, listen to live music and enjoy some great beer. Yes, Full Tilt Ice Cream sounds too good to be true. They have five locations, so wherever it is you're staying, there will always be one nearby. And they have weekly rotating flavors so you can stop by more than once if your stay is longer than a weekend!
https://www.fulltilticecream.com  
Now you can't leave Seattle happy if you didn't stop by the Pike Place Market first.  Overlooking Elliott Bay, it is home to one of the oldest farmers' markets in the United States. You're probably wondering what you should try while you're there, since there is so much to do. My advice would be to plan an entire day around it; or as many hours as you can. You can eat everything from modern korean fusion to all the ways clam chowder can be served on a plate/bowl. And visit stands selling toys, jewelry, herbal products and textiles.
DRINK:
Seattle's got quite a few "secret bars." One of them being Bathtub Gin & Co. It's a small bar nestled in an alleyway that can be tricky to find, but once you do you can try customs cocktails as well as a wide selection of gin. Happy hour is from 5-7 pm with cocktails at $9 and wine by the glass for just $7.
SEE:
The best part about the city of Seattle is the perfect balance of its downtown, city life and its overflow of natural landscapes. The state of Washington also happens to be one of the top states in the US for hiking so if you can, take a short drive out of the city where you'll find hiking trails, waterfalls and natural parks in every direction. Like Rattlesnake Ledge or Chain Lakes Loop in the summertime.
http://www.seattle.gov/parks/find/hiking-and-trails
Another great natural attraction is Alki Beach Park if you're visiting in the summer. It might not be the warmest water to dive into but from the shore you can appreciate the views of the Olympic Mountains and downtown Seattle. As well as eat some delicious fresh seafood and enjoy the sunset while you do it.  
https://www.seattle.gov/parks/find/parks/alki-beach-park
Share this post
Latest post
Testimonials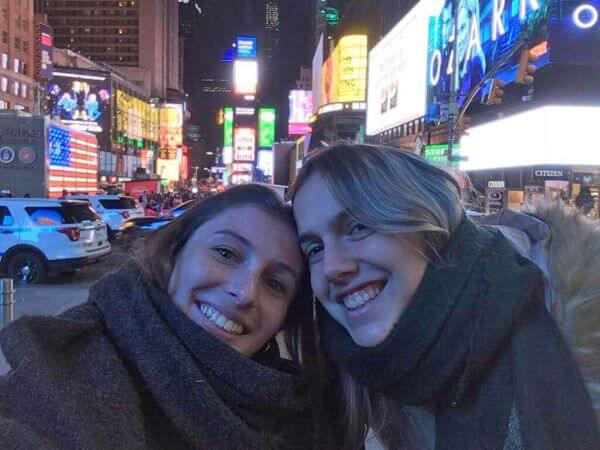 Incredible trip, staying at the heart of NYC.

Thanks for a great weekend,