A Surprise Trip to the Undergrounds
The world is full of surprises. The places hidden, mysterious, unseen by many. If you have tried it all – laid-back seaside vacations, hectic historic sight-seeing, and thrilling wildlife expeditions, it is time to consider something new. Have you ever thought of a surprise trip?
Surprise travel is a new trend that our travel company specializes in. You don't have to plan your trip – we'll do it for you! There's no need to stress about booking your flight or your hotel. All you have to do is to let us know about your vacation preferences and we will organize the mystery trip for you.
Some people may get anxious about the idea of a surprise vacation. There is no need to stress out, though. You normally tell us your budget, the dates you would like to travel, what kind of travel you love or dislike, and other details so we can tailor your perfect mystery trip.
Typically, we will reveal the details of your destination a few hours before the departure. In addition, we will provide you with an app with a city guide of the destination, as well as the trip details and a scavenger hunt.
Or you maybe want to organize a surprise trip for your partner, friend, or a family member. And you are looking for something new and creative…hidden and mysterious.
The US Cities Secret Underground Gems
A great mystery tour to explore you can found underground. Yes, underground! Old cities across the country are full of old secrets and unexplored places. It would surprise you to know what lies out of sight below the sidewalks of American cities. To plan a perfect surprise trip, check out these cities with hidden gems in the ground.
Portland, Oregon: Shanghai Tunnels
You might have heard someone referring to Portland as to the Forbidden City of the West, but you never actually understood why. Well, after visiting the Portland Underground, the things may seem a bit clearer. Namely, according to more than 150 years old city legend, the complex network of tunnel passageway linking Portland's Chinatown to the central Downtown area served for shanghaiing for decades in the past.
What is Shanghaiing?
The rumor has it that the able-bodied men were kidnaped and sold to sea captains and then forced to work as sailors on ships heading for the Orient with no pay. According to some historical data, the men were shanghaied from approximately 1850 to 1941.
However, today you can safely explore the intricate network of Shanghai Tunnels of Portland. Unfortunately, many of the tunnels have been filed during different city projects, but a number of them are still open for walking tours and exploration.
New York City, New York: The Freedom Tunnel
New York City is always a great surprise tip destination. The Freedom Tunnel runs three miles under Riverside Park from West 72nd to West 122nd Street. Built in the 1930s to expand park space for Upper West residents, this tunnel was used for freight trains until 1980. After the freight trains operations stopped, the tunnel became a shelter for the homeless. However, the graffiti artist Chris "Freedom" Pape made this tunnel famous among graffiti admirers for its graffiti and murals underground.
In 1991, Amtrak reopened the tunnel and misplaced hundreds of homeless New Yorkers who lived there. If you're curious about the graffiti culture of New York City, you can see some of the Pape's work in the Freedom Tunnel. However, Amtrak still uses the tunnel, so the access to it may be somewhat dangerous, so be cautious.
Boston, Massachusetts: Abandoned Subway Tunnels
Abandoned tunnels in Boston, MA, are believed to be the oldest in the country. Boston has a great number of hidden, underground passages, many of which are sealed and inaccessible. However, many of these underground pathways are useful today, like an old connection that linked Boylston Street to the South End. Other secret gems under Boston ground include rusty tracks and mosaic-tiled station sins.
Los Angeles, California: Prohibition Passageways
Los Angeles has 11 miles long intricate network of tunnels and underground pathways that were originally built as service tunnels. Nevertheless, during the Prohibition, these tunnels were used to transfer liquor to bars and saloons. Los Angeles also has a great number of abandoned subway tunnels, but most of them were closed due to being unsafe.
Indianapolis, Indiana: Market Street Catacombs
Sprawling down below Indianapolis' historic City Market's Whistler Plaza, you will find a series of brick-arched Catacombs reminiscent of ancient Rome (not as ancient, though). These Roman-looking brick arches are approximately 130 years old, but still in good shape and open to visitors. The City Market opens this site usually hidden from public view on Saturdays from May through October. A special treat: the Catacombs open on Halloween too.
Sweetwater, Tennessee: The Lost Sea (Craighead Caverns)
An extensive cave system located between Sweetwater & Madisonville in Tennessee, Craighead Caverns is best known for its Lost Sea – the USA's largest underground lake. This remarkable piece of nature, thousands of years old, was firstly discovered in 1905. Today, you can take a boat ride through underground tunnels around the lake. You will be stunned by the magnificent underground waterfall and crystal clusters of stalactites and stalagmites.
Chicago, Illinois: Pedway
This tunnel system beneath the streets of Chicago runs between the high-rise buildings in Downtown and keeps the city connected. It hosts numerous retail stores and cafés and provides a perfect escape from freezing cold Chicago's winter days.
Seattle, Washington: The Seattle Underground
The network of underground passageways in downtown Seattle was originally built at ground level, in the mid-19th century. However, after the 1889 fire that raged through the city, the streets were elevated and subterranean shops, bars, and hotels from Seattle's past were abandoned. In recent decades, this gem below the city streets in the Pioneer Square neighborhood has become a hidden tourist attraction.
You can take a guided walking tour through the Seattle Underground and explore the underground passages while learning about the city's past.
Whether you decide to explore the intriguing history of American cities from underfoot or to discover the country's mysterious underground landscape gems, the subterranean walking tours can be a great surprise vacation choice.
Share this post
Latest post
Testimonials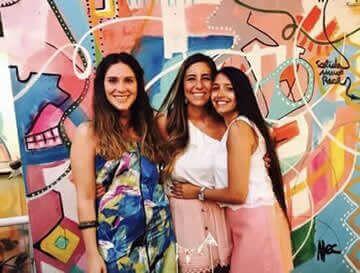 It was our first time doing a surprise trip. We never thought it would be so fun and exciting. We will difinitely be doing it again Spring Break 2020!