GREETINGS FROM AUSTIN
Austin, Texas. A city filled with natural beauty and endless food and drink possibilities smack dab in the middle of the country. Wherever you are, it's on the way and I suggest you stop by. And if you, let me also suggest some spots to try.
EAT:
If you ask anyone in Austin where to go for some kick-ass barbecue, they'll all point you in the same direction, at least for lunch. The famous Franklin Barbecue from Tuesday to Sunday from 11-whenever they sell out (usually 2 or 3 PM). The lines here get long- I mean like bring a lawn chair, refreshments and friends to talk to kind of long line. But rest assured, the wait-and brisket- is worth the reward.
Check out their website for future events: https://franklinbbq.com/
Gourdough's Doughnuts. You will not believe the combinations on the menu, and if you think you can do better, you're free to make your own. Although you'd to beat something like a Fat Elvis with "grilled bananas and bacon with peanut butter icing and honey."
Look at the menu for yourself: https://gourdoughs.com/airstream-south-first
DRINK:
Looking for a good ol' dive bar where the drinks are cheap, and the music is good? Visit Nickel City Bar. Don't let the cheap drinks fool you, it's been awarded one of the best bars in America. They also serve snacks like wings by the pound!
https://www.nickelcitybar.com/
SEE:
Barton Springs pool inside Zilker Park. This isn't your regular pool; it's a 3-acre artificial pool that is fed from a natural spring and sits inside the 358-acre Zilker Park. Ideal for a hot day in Austin, which frankly, is most days.
For operating hours and other info: http://www.austintexas.gov/department/barton-springs-pool
Lady Bird Lake also offers any water activity you could possibly think of: kayaking, canoeing, paddle boarding and river cruises and you never have to leave the city.
http://www.austintexas.gov/page/lady-bird-lake
If you take anything away from this post, it should be that all those extra pounds you'll put on from the awesome Austin eats you'll also shed from all the outdoor activities the city has to offer. The perfect balance…
Share this post
Latest post
Testimonials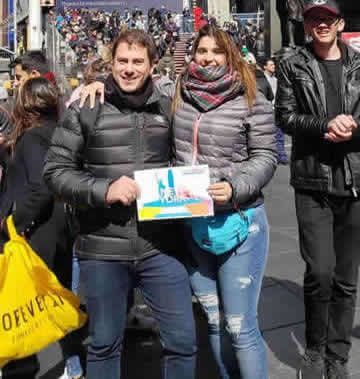 We had the best anniversary ever. We enjoyed the fact that we did not know where we were going, it made the trip so much better. The hotel was beautiful and was just accross the street from central park. We loved the suggestions in the app, and the scavenger hunt was so much fun! Thank you so much for a perfect anniversary!