EAT
Atlanteans are known for their brunch. One of the best is at Ria's Bluebird Cafe. It's the perfect excuse to load up on carbs for the full day of walking and sightseeing ahead… Right? Right.
They offer weekend brunch specials after 9am, including buttermilk pancakes with peaches & whipped cream. Heavenly.
And their menu prices are accessible for whatever item you choose; breakfast, brunch or lunch.
Now, Hotlanta is definitely a thing; it can get scorching hot during the summer, and the rest of the year even. So go enjoy an ice cream pop at King Of Pops.
They source all their products locally, from sustainable farms and the founders were initially inspired by the Latin American paleta to create the pops, so you know they'll be hearty and full of flavor.
As an added bonus, they also offer Poptails for your pup if you happen to be travelling with, or spot, a furry friend.
*Bonus tip. You probably won't have time to try all the restaurant and food stops you want, but make sure you don't leave without trying some southern BBQ.
DRINK
Try the craft beer at Monday Night Brewing. Their beers range from barrel-aged to juicy to unfiltered to name a few and they offer both season and year-round choices. There are special nights during the week when you can drink $4 pints, or take a tour of the brewery.
Check their calendar for dates: https://mondaynightbrewing.com/
SEE
Atlanta has a rich and thriving local art scene, from the performing arts to the galleries. But there is one project that could be hard to notice, even if you're standing in front of it. It's called Tiny Doors and the name is very true to the concept. It's a tiny, 6-inch tall, door installed in strategic places throughout the city, waiting to be found. Make it a game with whoever you're travelling with and see who can find the most doors.
If you are the kind of tourist who enjoys the natural scenery a new city has to offer you should visit Chattahoochee River. *Yeah, try saying that three times fast.* And check out other trails and waterfalls around the city. And remember to bring water and protect yourself from the sun.
https://www.atlantatrails.com/atlanta-waterfalls-top-10-hikes/
*Side Note: Georgia also has some of the best film incentives in the country. You'll find that a lot of TV shows and movies were and are filmed there. You can see which ones are filming while you're there. http://filmingeorgia.ge/
And happy travels!
Share this post
Latest post
Testimonials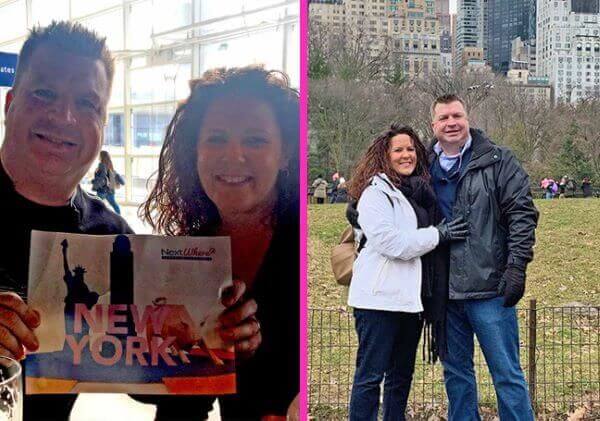 My wife and I usually take 2-3 trips per year, and this was one of the most enjoyable ones yet. Next-where planned a whole agenda for us, full of places to explore that we would never have thought to go to. Our hotel was in prime location downtown, walking distance from almost everywhere we wanted to go. We will definitely let Next-Where plan another trip for us and have already recommended them to my friends.

One last thing, the scavenger hunt was great. I've been to New York twice before and never stepped foot in Central Park. We ended up spending about half of a day exploring and enjoying it because of the scavenger hunt (even for hours after we completed it) so please don't ever abandon that portion of the trip experience.