You've seen it all over your Instagram feed lately. Someone's face reflected on the-iconic-Bean or the Willis Tower Skydeck. And it doesn't come as a surprise, considering Chicago tourism has hit record highs in 2017 and 2018, so far.
If you're thinking of booking a flight anytime soon, here are some tips on what to see, eat and drink.
TO SEE
Buckingham Fountain. It's a popular tourist spot so it might get crowded, but you can't miss the pink marble and the hourly shows in the summer.
Navy Pier, located in the Streeterville neighborhood. Every Monday until Aug. 20th at 7pm there's a free outdoor movie at the Polk Bros Park stage. There are also free DJ sets every Saturday of summer, from 2-4 pm playing funk, hip-hop, or electronic music.
For hours and info to these events: https://navypier.org/
Only feel like staying at home strapped to your AC during those hot summer months?
The city is filled with activities for colder weather. Like the ice rink at Maggie Daley Park that weaves through the downtown area. It's even more beautiful at night, when the city lights illuminate the rink.
EAT
If you visit Chicago, you can't leave without having tried a slice (or two) of deep dish pizza. Try Pequod's; the lines may be long, but the caramelized crust and custom toppings are worth it.
Or try a Chicago-style hot dog. It has it all; a poppy seed bun, yellow mustard, chopped onions, sweet pickle relish, a dill pickle, tomato slices, pickled peppers and celery salt. But NEVER, EVER ask for ketchup.
DRINK
For a laid-back vibe and signature drinks stop at Emporium Bar. A combination of the best arcade games of the last 30 years; air hockey, Defender, Ghostbusters pinball, to name a few. Call ahead to any of its four locations to see what specials they're having that day.
And if you think mixing alcohol with ping-pong is a good idea, visit AceBounce.  Equipped with 16 ping pong tables, food and drink. It is encouraged that you call ahead for a reservation.
Share this post
Latest post
Testimonials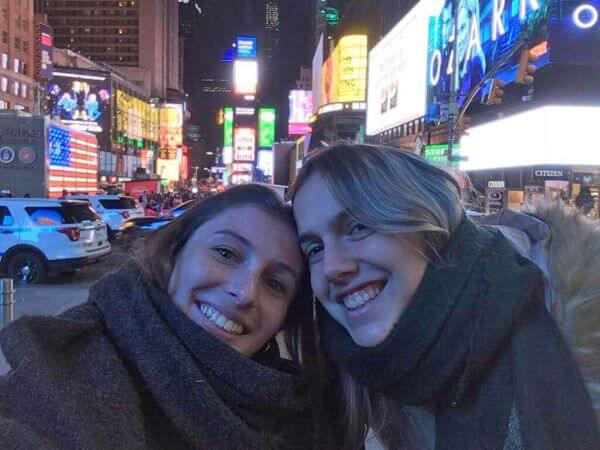 Incredible trip, staying at the heart of NYC.

Thanks for a great weekend,