New Orleans, the Paris of the South
29 septiembre, 2018
Cecilia
New Orleans, the Crescent City, the Paris of the South, the birthplace of jazz, etc, etc. I think most people are familiar with just how amazing and diverse the city of NOLA is. So if, like me, you live in Florida and are looking for a weekend getaway that is a short flight away and full of things to do, why not visit New Orleans? Actually, why are you not booking your ticket as you read this? It's one of the most culturally rich cities in the country, particularly in its cuisine and music scene. 
EAT
For a more refined eating experience Visit Brennan's in the Royal Quarter. They've been around since 1946 and serve breakfast and lunch hours all week. On weekends they also open for dinner until 10pm. With menu offers like breakfast gumbos, bisques, grits and its famous bananas foster for dessert.
https://www.brennansneworleans.com/
One thing you should definitely eat while in NOLA is a po'boy. By definition, a po'boy is a traditional Louisiana sub almost always consisting of meat, which is usually roast beef or fried seafood, often shrimp, crawfish, fish, oysters or crab.There's dozens of restaurants offering their version of the classic, but you should try the one at Mother's Restaurant titled the Famous Ferdi Special, which you can even eat for breakfast if you're brave.. Their prices are also amazing and they have gluten-free and vegetarian menus.  
https://www.mothersrestaurant.net/index.html
As an added bonus, stop for some beignets at Cafe Du Monde. Yes, the lines can get long but the location on Decatur street is open 24 hrs.
DRINK:
The best advice I can give you when it's time to go get some drinks, (any time of day, no judgement here) it'd be to stop by any of the bars in the French Quarter and take your drinks to go while you stroll through the streets of the historic district which houses some of the oldest buildings in the country. Because yes, it is legal to drink alcoholic beverages on the streets of New Orleans as long as it's in a "go cup."
But since I have a soft spot for bars with games I'd also recommend stopping by Barcadia. 80's arcade games for a quarter, skeeball and 44 different kinds of beer on tap to name a few.
http://barcadianeworleans.com/barcadia/
TO DO:
The world famous event that is Mardi Gras lasts for two weeks; either March or April depending on the year. So you might want to plan your trip around the festivities.
If not, there are equally awesome activities to participate any time of year.
If you are not easily spooked I recommend taking a tour of one of the city's cemeteries. Some of the most known are Lafayette Cemetery #1, New Orleans's first, and oldest, planned cemetery in the Garden District; or St. Louis Cemetery #1 which is walking distance from the French Quarter. You can take a guided tour of any of them or walk it on your own. What makes New Orleans cemeteries unique is that they are all above ground tombs of elaborate stone crypts and mausoleums due do to the high sea levels and the humid weather -making for some spooky stories and myths.
https://www.neworleansonline.com/neworleans/tours/cemeterytours.html
And finally, do yourself a favor and go listen to some New Orleans jazz on Frenchmen Street just outside the French Quarter. Filled with jazz bars on every corner, where you can enjoy great music and good drinks. Think of it as Bourbon Street's refined older cousin. 
http://frenchmenstreetlive.com/
Share this post
Latest post
Testimonials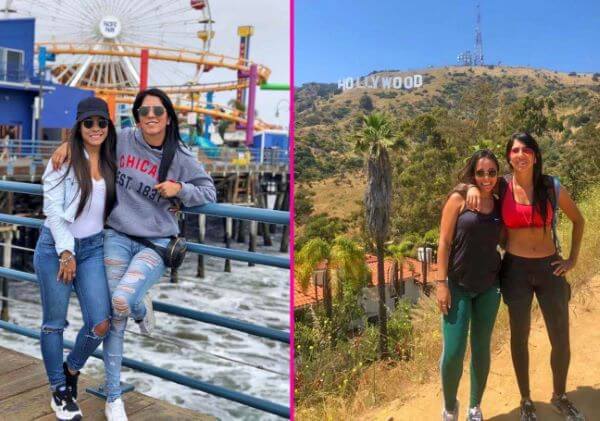 Such an incredible adventure! Finding out our destinations at the airport was so exciting and funny at the same time. See you very soon!