Ten Incredible Places You Won't Believe Exist in the US
14 diciembre, 2018
Natasha
The United States is full of unearthly destinations that look like they are from the pages of your favorite storybook. However, most of us rarely choose to visit the dreamlike wonders this country has to offer. When booking family vacations or surprise trips, most travelers usually go for already proved destinations.
If you are passionate about travel, consider exploring these ten incredible places you won't believe exist in the US. Most of them seem too beautiful to be real, but they are! Anyway, check it out for yourself.
Fly Geyser, Nevada
http://thehigherlearning.com/wp-content/uploads/2014/06/fly-geyser-feat.png
This small geothermal manmade spring, also known as Fly Geyser, is situated on private land in Washoe County, Nevada. It constantly sprays water upwards, which then sprinkles into thirty separate pools located across 74 acres. In addition, the Geyser will astonish you with its glorious color spectacle – thanks to a variety of thermophilic algae and minerals the colors of the Geyser look simply out of this world.
Hamilton Pool Reserve, Texas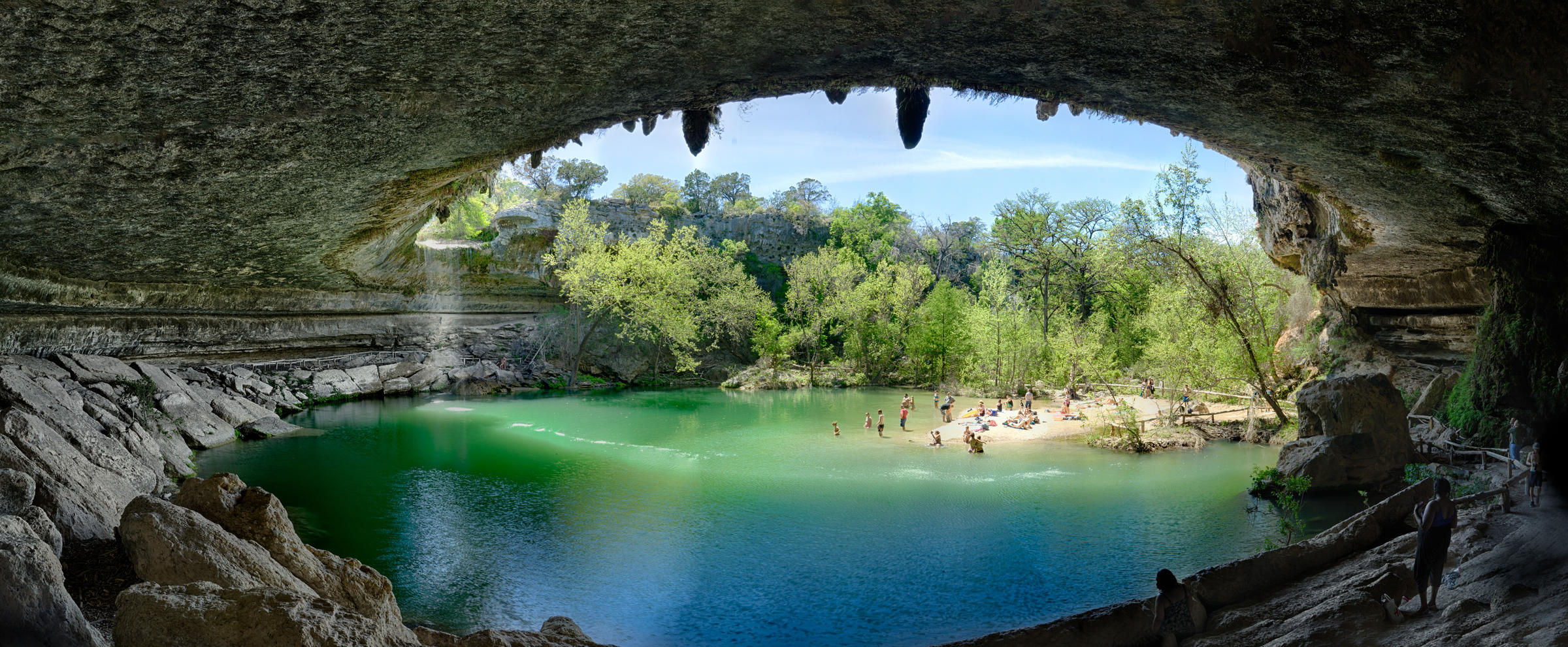 If you're looking for a perfect surprise trip destination, check out this natural picturesque swimming pool in a canyon below a 50-ft waterfall. This stunning natural pool was created thousands of years ago when an underground river collapsed due to a massive erosion. Swimming in its jade-green waters is simply an exceptional experience.
Antelope Canyon, Arizona
This highly popular destination is located on Navajo land, east of Page in Arizona. Antelope Canyon consists of two separate canyon sections, known as "Upper Antelope Canyon" (about 660 feet or 200 m long) and "Lower Antelope Canyon" (1,335 feet or 407 m long).
You can take some pretty astonishing pictures here while admiring this true wonder of nature. The Canyon is easily accessible, as it doesn't require any climbing or hiking. Also, the direct sunlight that radiates down through the openings in the top of Antelope Canyon provides really breathtaking sight.
Glacier National Park, Montana
Glacier National Park is nestled in the wilderness of Montana's Rocky Mountains that spread to the Canadian border. The area of 1,583-sq.-mi. is covered by valleys and glacier-topped peaks and it is a great hiking and camping destination. You will be taken aback by the Park's incredible sights – wild meadows, sparkly clear rives, and stunning waterfalls are simply gorgeous.
Northern Lights, Fairbanks, Alaska
Many travelers consider Fairbanks, Alaska as one of the top destinations to see the Northern lights in the world. While you may think that the best time of the year to view the Northern Lights is exclusively winter, the official peak-Aurora Borealis season is actually August 21 to April 21. So, you can start planning your surprise trip to Fairbanks, Alaska right now and enjoy a once-in-a-lifetime sight of the Northern Lights in the United States.
Thor's Well; Yachats, Oregon
Thor's Well on the edge of the Oregon coast, also known as the drainpipe of the Pacific, is a seemingly bottomless sinkhole in the rock that seems to be swallowing the water from the ocean. In fact, this well is a 20 feet deep hole that produces truly breathtaking sites.
The site is particularly spectacular during storms when tides are huge and the ocean waters seem to be washing ferociously over the rocks around the whole. However, be careful if you happen to visit this natural wonder during one of such torrents, as you may be running the risk of being swept right into the whirl of the sinkhole.
Carlsbad Caverns National Park, Guadalupe Mountains, New Mexico, CA
Carlsbad Caverns National Park of the Chihuahuan Desert features deep rocky canyons, desert wildlife, and high ancient sea edges. You will find astonishing 119 caves hidden beneath the surface in the Carlsbad Caverns National Park. The caverns were formed when sulfuric acid dissolved limestone leaving different-sized grottos.
The main attraction of the park is the show cave, Carlsbad Cavern where you can hike on your own through the natural entrance. Also, you can take an elevator from the visitor center and explore the cave with other visitors. Carlsbad Cavern's chamber, also known as the Big Room is almost 4,000 feet (1m220 m), and it is the fifth largest in North America. Totally worth visiting.
Porcupine Bay; Kenai National Park, Alaska
Visit Kenai Fjords in Alaska for once in a lifetime outdoors experience. Whether you decide to go paddling in Porcupine Bay, observe marine mammals and birds who call this stunning fjord their home or simply enjoy the splendid power of a tidewater glacier, you will spend an unforgettable vacation at Porcupine Bay; Kenai National Park, Alaska.
The park covers an area of 1, 046.85-sq.-mi. or 2,711.33 km and contains one of the largest ice fields in the United States, known as Harding Icefield. Also, don't miss a hiking tour to Exit Glacier, a popular tourist destination at the end of the Kenai National Park's only road.
Rainbow Bridge and Falls; Watkins Glen State Park, New York
Rainbow Bridge and Falls will leave you mesmerized. The most popular of the Finger Lakes State Parks, the Rainbow Falls spreads within two miles, descending 400 feet past 200-foot cliffs, creating 19 stunning waterfalls along its course.
If you visit during summer, you can enjoy scheduled tours through the ravine and swimming in the Olympic-size natural pool. Also, there are excellent picnic and fishing sites in nearby Catherine Creek and Seneca Lake.
Jacob's Well, Wimberley, Texas
If you come to Texas in summer, you'll definitely want to check out Jacob's Well. This natural swimming pool located an hour-drive southwest of Austin is refreshing and simply stunning, but it's also a dangerous never-ending cave that has lured a number of divers to death in its depts.
From the opening of the creek bed, Jacob's Well cavern descends vertically for about 30 feet (9 m) and continues downward through a series of chambers finally reaching the depth of 120 feet (37 m).
These natural wonders will leave you awestruck, we are pretty sure about that. So, what are you waiting? Start adding these ten incredible places in the US to your bucket list!
Share this post
Latest post
Testimonials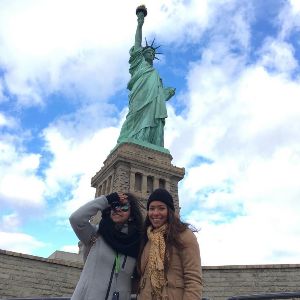 Our experience with NextWhere could not have been better. We went to New York in New Year and the hotel was great, very good location and the flights were perfect! We are already thinking about when to do the next one ... Thank you very much!