Most Picturesque Towns in The Us and Canada
Most travelers dream of visiting places like Provence, Tuscany, Tibet, or Micronesia. Yes, places like these deserve to be seen at least once in a lifetime. However, there are many local places worth sitting at the top of your bucket list. Additional benefit – they are much closer to home and more accessible.
Here is the list of the most charming small towns in the U.S. and Canada. Some of these beautiful towns are reminiscent of European dreamy villages while some offer proximity to the prettiest landscapes on the continent. And they are definitely worth stopping by.
Woodstock, Vermont
This tiny charming town in Vermont was named after Oxfordshire, England. Once you come to Woodstock, you will instantly feel like you have been teleported to the British countryside. It almost seems as the time has stopped here – sheep scattered across the rolling green hills, wooden fences, and rustic bridges will make you feel as you stepped back in time.
Niagara-on-the-Lake, Ontario

Nestled in the heart of Ontario Wine Country in Niagara region, Niagara-on-the-Lake is one of the most picturesque towns in Ontario and Canada. Surrounded by excellent vineyards that you can visit, this is one of the most well-preserved 19th century towns in Canada. Here you will find a range of outstanding hotels and restaurants, beautiful 19th century homes, and lush gardens.
Take a stroll by the town's waterfront and wander through Heritage District to discover fascinating antique shops and artistic boutiques.
In addition, Niagara-on-the-Lake is the home of the Shaw Festival, a theater event that highlights the works of George Bernard Shaw. Don't miss to admire the village and its important historic landmarks from your horse-drawn carriage. Visit local distilleries and wineries and plan a trip to nearby Niagara Falls – it is only a 20-minute ride away.
Healdsburg, California
Once you arrive to the region of Healdsburg, California, you will feel as you landed in Tuscany. The Northern California Wine Country is spectacular. Everywhere you look, you'll see endless rolling vineyards, luxurious spas, elegant hotels, and trendy restaurants.
The picturesque town of Healdsburg, located in Northern Sonoma County will welcome you with a walkable downtown with over 30 wine tasting rooms and excellent food scene. Hip restaurants, artisan bakeries, local wine bars and cafés attract a great number of foodies each year.
Quebec City, Quebec
Quebec City is North America's oldest walled city. The Old Town of Quebec is a UNESCO World Heritage Site and a reminiscent of traditional European old towns. This city will astonish you with its historic buildings, narrow cobbled streets, grand cathedrals and charming sidewalk cafés.
Don't miss visiting Fairmont Le Chateau Frontenac, the town's most popular tourist attraction. This grand castle dominates the Quebec City skyline and it is the most photographed building in North America.
Also, stop by the grandiose religious landmarks of the town such as the Notre-Dame-de-Quebec Basilica-Cathedral and St. Andrew's Presbyterian Church. Stroll down Rue Saint-Jean and Rue Saint-Louis in Old Quebec for best dinning and shopping opportunities.
Taos Pueblo, New Mexico
This ancient town in New Mexico has over 1,000 years long tradition – it has been home to the Tiwa tribe for over 1,000 years. Today, Taos Pueblo has been designated a UNESCO World Heritage Site. It retains much of its original culture and architecture and it will definitely capture you with its magic.
Banff Town, Alberta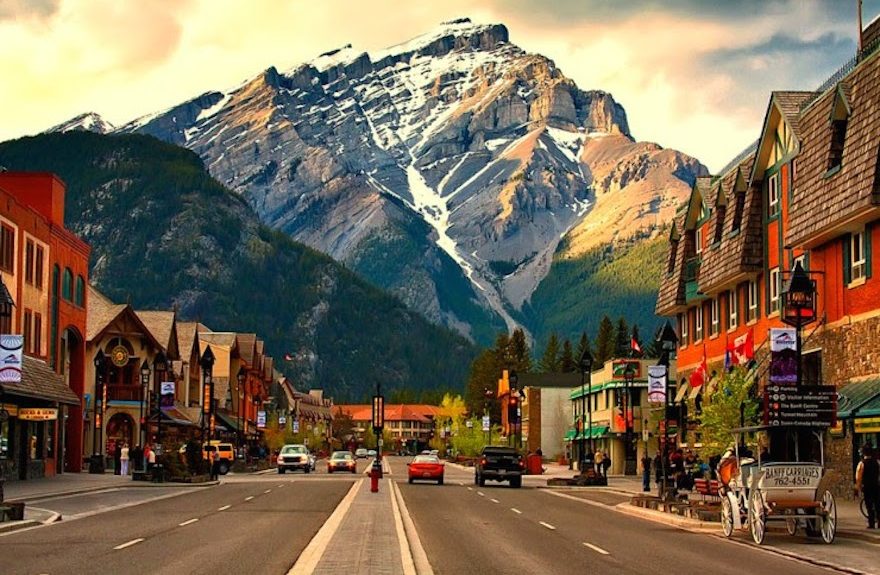 The tiny, lovely Banff Town in Banff National Park, Alberta welcomes millions of visitors from Canada and around the world each year. Surrounded by astonishing wilderness of the Rocky Mountains, this beautiful town has everything you need for comfortable stay – shops, bars, hotels, and restaurants. The most famous hotel is grandiose Banff Springs Hotel, a historic railway hotel nestled in breathtaking wildlife settings.
In the summer months, Banff Town becomes crowded with holidaymakers. The immense rocky surroundings of Cascade Mountain provide an opportunity for a range of outdoor activities such as hiking or biking. And during the winter time, this place becomes a heaven for skiing enthusiasts from all over the world.
Nantucket, Massachusetts
This small, secluded island off Cape Cod has been known as a favorite summer gateway for decades. The dune-backed beaches, charming lighthouses, and cedar-shingled buildings, and wood-paneled houses give the town a dreamlike vibe that attracts millions of holidaymakers each summer.
The town's docks and pawed streets are lined with churches, restaurants, and fancy boutiques where you can indulge in local food and drinks, take great snapshots, and buy unique travel gifts.
Lunenburg, Nova Scotia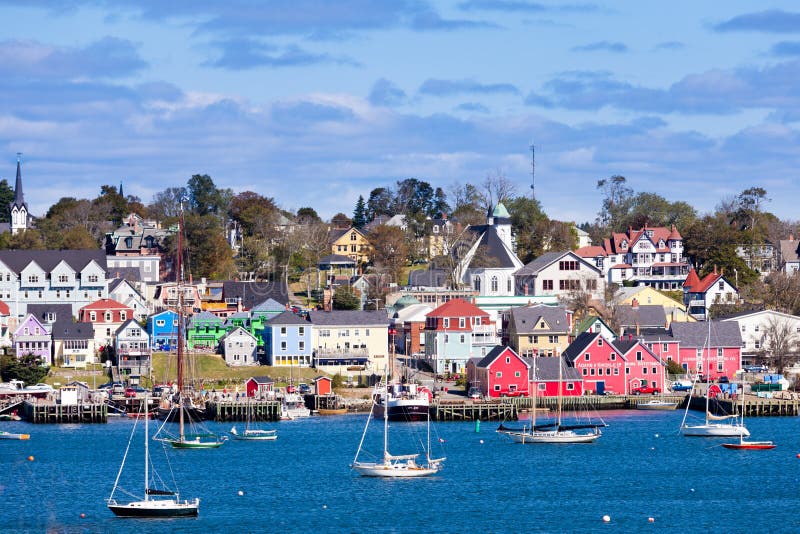 Lunenburg is Nova Scotia's only UNESCO World Heritage Site. This town in Canada's Ocean Playground will amaze you with its unique architecture and narrow streets – the Old Town OF Lunenburg is the best remaining example of a British Colonial settlement in North America.
Explore Old Town's charming waterfront with its picturesque buildings and enjoy the feel of the open ocean.
Portland, Maine
Set on a peninsula extending into Casco Bay, Portland is a true gem worth visiting. Whether you come to enjoy the Maine's rocky coastline or to admire Portland's Victorian-era homes, this town will definitely catch your attention.
Visit the Western Promenade, a public park on the top of a bluff and enjoy a stunning mountain and river view. Stroll down by the Victorian-rea homes in the West End and visit the Victoria Mansion museum.
In addition, you should check out some of Portland's restaurants and spoil your taste buds with locally sourced food and beverages.
Whistler, BC
A picturesque village sheltered by the remarkable Whistler and Blackcomb mountains, the town of Whistler is equally stunning in both summer and winter. Actually, it is equally beautiful during the spring and fall months too.
So, any time of the year you decide to visit Whistler, you won't make a mistake. Located only a two-hour drive from Vancouver, the town is easily reachable via stunning Sea to Sky Highway.
The outdoor activities here are nearly limitless. From mountain biking, hiking and horseback riding to river rafting, skiing and snowboarding, outdoor and nature lovers will find their paradise here in British Columbia. After an active day spent in the open, indulge in local specialties at one of the town's superb restaurants.
Leavenworth, WA
Leavenworth is a genuine Bavarian town in the core of Washington. This marvelous little town was updated in the 1960s to look Bavarian, surrounded by mountains and with the authentic Alpine-style buildings that are characteristic of the German influence. Restaurants serve traditional German food and beer and one of the largest celebrations of Oktoberfest outside of its country of origin takes place in this picturesque village.
Share this post
Latest post
Testimonials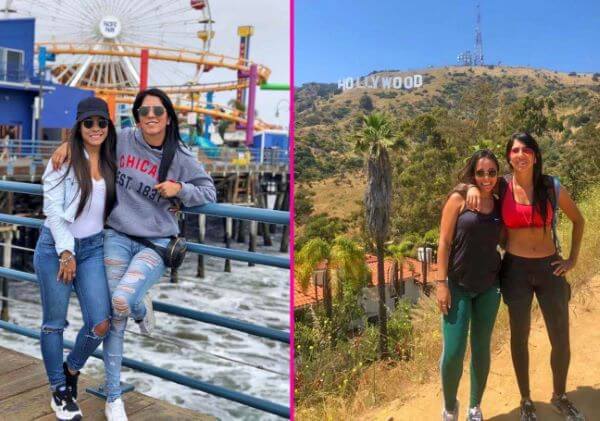 Such an incredible adventure! Finding out our destinations at the airport was so exciting and funny at the same time. See you very soon!